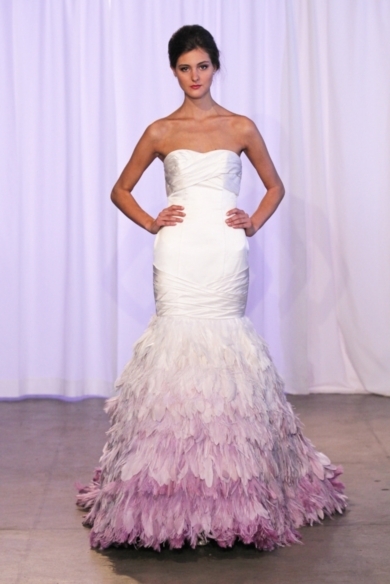 Feathers dress - Retailer: Kelly Faetanini found on Lover.ly
I like to start clean makeup looks by doing my eyes and finishing it off with the face so I can achieve a flawless finish on my skin (so excuse the lack of face makeup and concealer at first!). I filled my eyebrows in prior to starting the eyeshadow look.
Try to use a foundation that doesn't have SPF as this causes a flash-back in photographs and can make your face appear rather ghostly on your special day!